Home > Special Orders > Custom Logo Seating > Logo 2-Ring Stool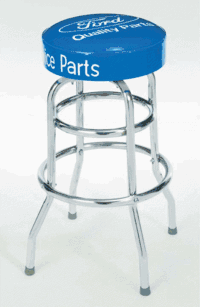 Logo 2-Ring Stool
Double-ring 360 Swivel Counter Stool:

Our Double-ring Counter Stool offers you an amazingly unique platform onto which you can imprint you name. If you desire a highly visible area for your message, this stool gives you ample space to get that message noticed. All LogoStools include fully assembled chrome-plated steel frames.

Color Available: All Pantone colors available for logo and background.

Imprint area: Top and Side of Stool



If you would like to receive a custom quote, please contact Customer Service at 646.335.3920 or email bpinsler@americanchairs.com.